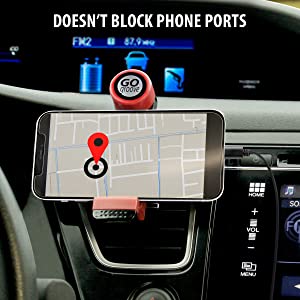 Charging Ports Unblocked
Keep your device mounted and charged, as the phone holder mount does not block any of your phone's charging ports.
Portrait or Landscape Display
Adjust your device to your preference: landscape, portrait, or even diagonal. With the 360° rotating design, you can the angle of your device how you want to.