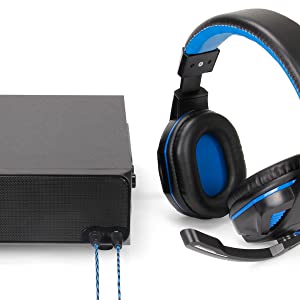 Built-in Front Access to Ports
Connect headphones & mics to the front-facing 3.5mm ports and enjoy private listening without having to unplug the sound base from the PC or needing to reach over for the spare ports on your desktop. When you plug in headsets directly to the BSE, the speakers are muted to keep video calls or media playback private.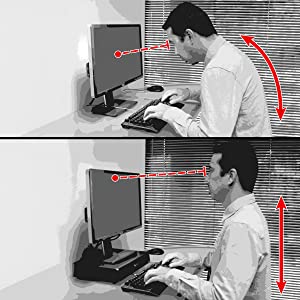 Helps Reduce Neck & Eye Strain
GOgroove's BSE computer speaker delivers powerful audio while also improving your desk sitting posture. The BSE is a revolutionary PC2.1 audio design that can raise your monitor by 3-inches (not adjustable) to improve ergonomics with a more straight back position that minimizes the need to slouch.
*Riser height is not adjustable.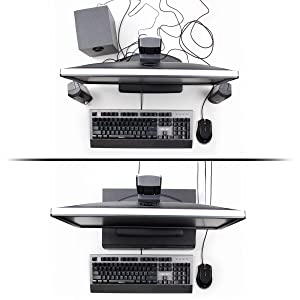 2.1 Wired Audio, With Less Cable Mess
Experience bass-rich 2.1 audio without the messy cable nests found with 3-unit speaker systems (left & right satellites with separate subwoofer and all their audio/power connector cables). With this tidy and optimized use of desk space, not only does the BSE raise your monitor, but it keeps the area to the left & right of your screen open.